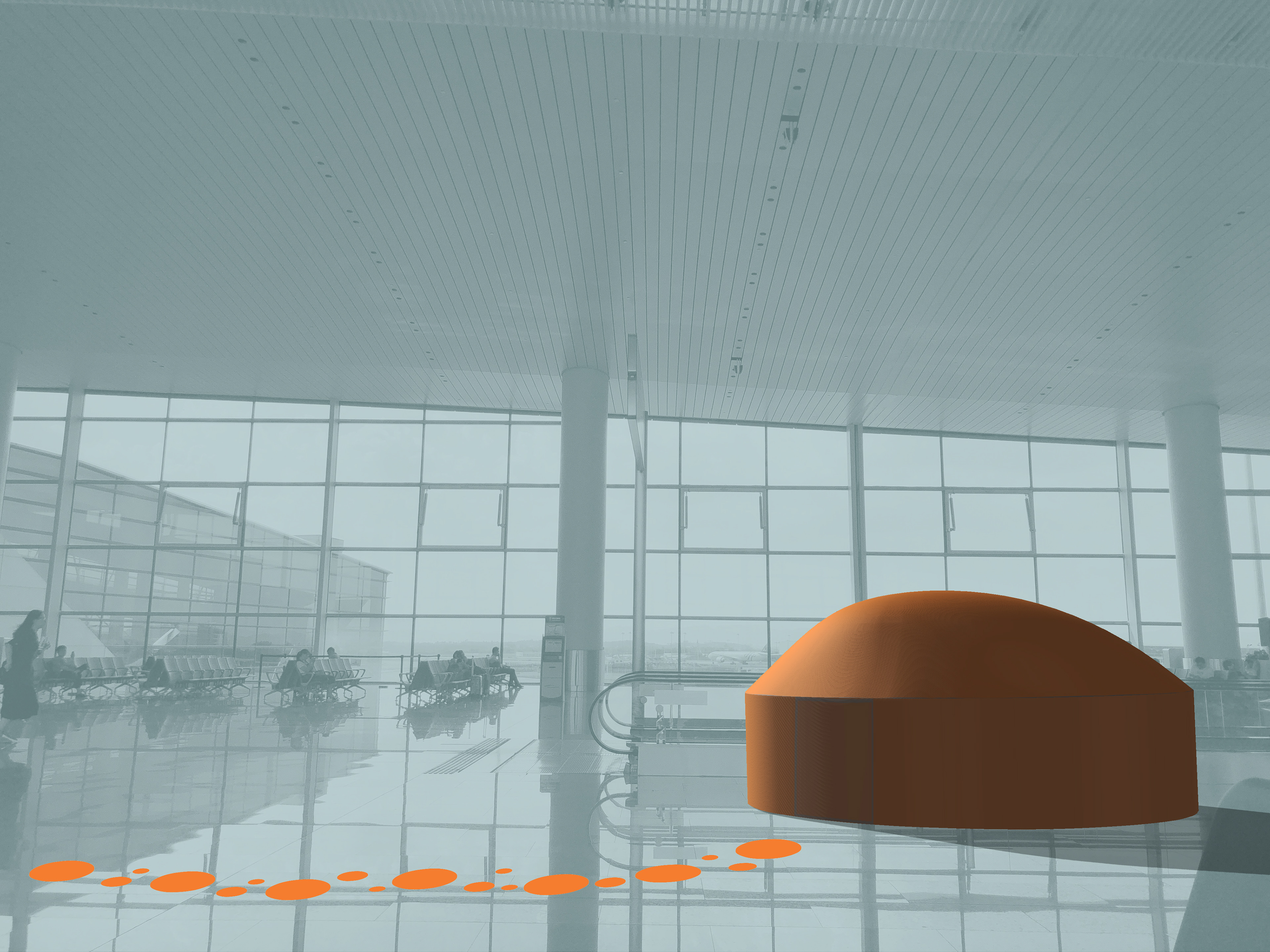 A safe meditation space for you Headspace App.
In our society today, many people tend to lead busy lives and having time to sit back and relax is becoming a luxury.
The Headspace app has been proven to reduce stress by 14% after 10 days. This demonstrates the effects of bitesize meditation.
The Headspace Meditation Station brings this experience into the physical world, encouraging the user to take some time for themselves on their daily commute in the form of a three to ten minute meditation session.

Pods placed in business districts, airports, universities and shopping centres allow the user to get away from the stresses of daily life for a few minutes and take a breather.