Patri Artisan Street Food
Patri Artisan is an Indian Street Food Restaurant who were looking a refresh on their current brand assets when the restaurant would open post-lockdown. Whilst working closely with the owner, I was able to get a true understanding of what the brand was about and apply this through the brand assets.
This was the old menu that was given to me edit. I liked how it was playful, but there were quite a few things that needed changing.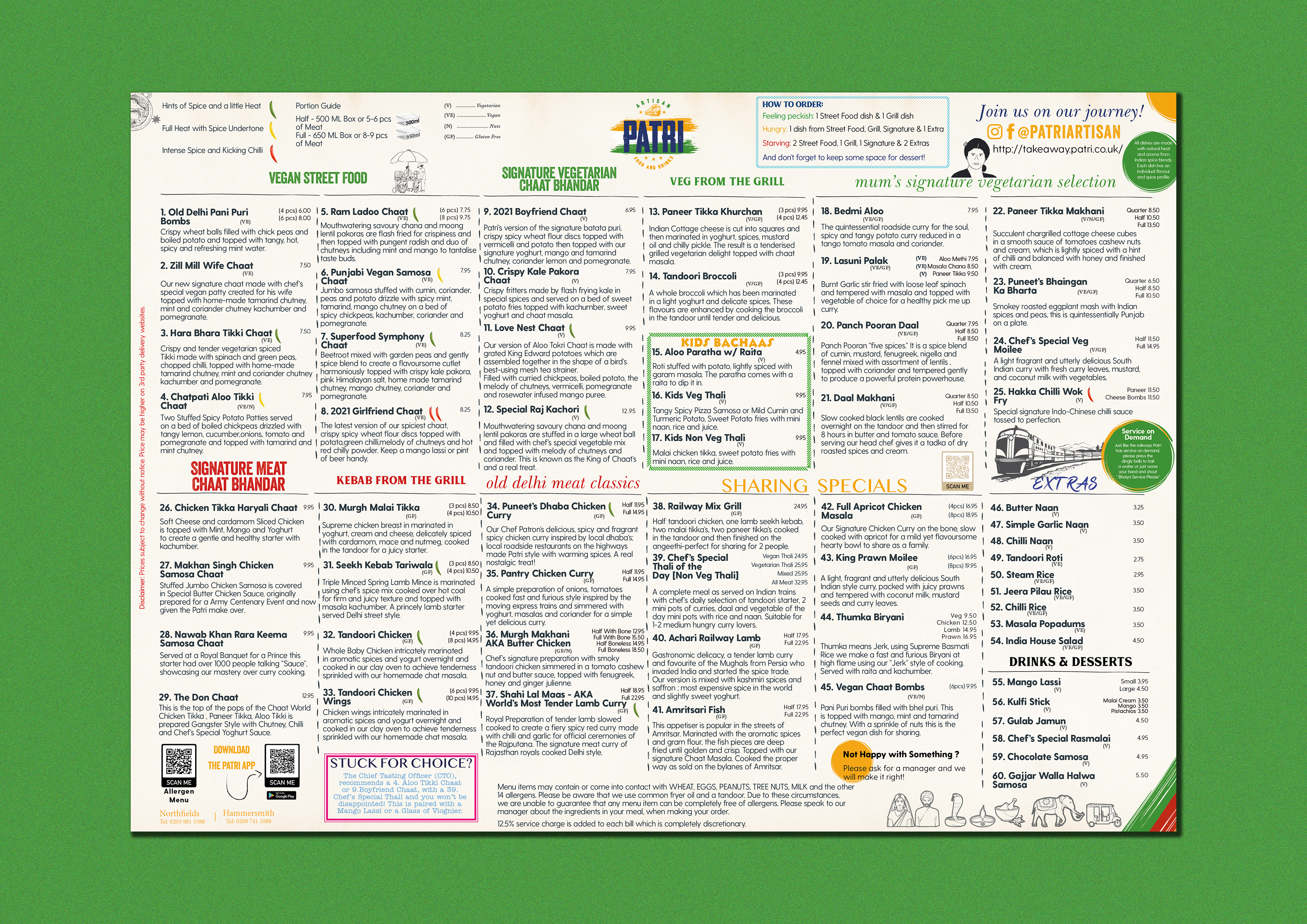 Using the template and the assets from the old menu, I had to design a new and improved menu. I changed the layout so that it was easier to navigate and added in QR codes to videos of the food to make it more interactive.
The drinks menu seemed quite plain, so I wanted to added illustrations and fun facts to make it more exciting to read.
The original website did not have consistency and lacked depth of the story that people knew of the restaurant. 

My plan was to add a more personal touch to the website so people could feel a sense of the brand.
Using the same illustrations and assets from the menu, I was able to create a consistent style across both mediums.
I was also briefed on creating stickers for the food packaging. I wanted the playful personality of the restaurant to come through with bright colours and typography.